Nebraska
Children's

Grandpa's

Mother's

Uncle's

Grandma's

Dad's

Cousin's

Family's

Dad's

Neighbor's

Caregiver's

Children's
Home Society
Kinship Navigation Education Series
Kinship caregivers can often feel alone as they embark on the journey of raising children in their families. If you are caring for young relatives and feel like no one understands your challenges, we are here for you with education, resources, and support.
Meeting You Where You Are
Through our offerings of educational classes and group support, we work to help individuals raising their grandchildren discover the strengths and skills they have within themselves and capitalize on these strengths when it comes to creating and maintaining relationships.
Topics Our Program Covers:
Blessings and losses
Child growth and development
Fostering healthy attachments
Keeping your kin child/ren safe and secure
Nurturing yourself and your kin child/ren
Understanding children's behaviors
Kinship Caregiver Educational Classes
Grandparents
Aunts and uncles
Older siblings
Family friends
Godparents
Stepparents
Cousins
You Have All The Skills
You Need To Succeed
We're confident that you have the skills and capabilities needed to provide a safe and loving home for the children in your care. Let our team help you uncover your strengths and deepen your support network with our community connections.
Our Kinship Caregiving Educational Classes provide a space where families and support group attendees can learn from different speakers on a monthly basis about topics important to them. In addition, the classes are also accompanied by a monthly support group to allow attendees to connect with each other and receive ongoing support. Join us for these informative and community-building sessions.
The Answer Is Within You
It all starts with a call
NCHS puts children first by supporting families. Getting started with our Kinship Caregiver Educational Classes at NCHS is simple. We're here for you as you plan for your future.
How Can You Get Signed Up?
Just reach out to our team
If you're interested in getting enrolled in Kinship Navigation, register online, or give us a quick call or email. One of our team members will connect you with someone who will help you get the kind of support you need.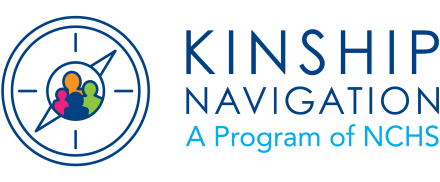 You Certainly Are Not Alone
There's an entire community of support out there
In the U.S., there are an estimated 2,529,000 children being raised by kinship caregivers. Enroll in our Kinship Caregiver Educational Classes today to access the support groups and resources you need to succeed!